Top Picks
OUR BEST-SELLING & MOST FAVOURITE ESSENTIALS
WHAT OTHERS SAY ABOUT OCEAN TOWEL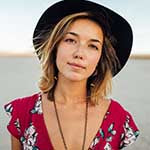 I love my Ocean Towel! I bought it a few weeks ago and it is the best beach towel I have ever owned. It's super absorbent and dries quickly, which is great. Plus, it's really soft and feels luxurious to the touch. I highly recommend this product to everyone who loves the beach!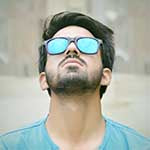 Ocean Towel is the best beach towel I've ever used. It's big enough, which means we don't have to fight over with my girlfriend but it's foldable to a small bag. The colours are stunning and fit with any of our beach wear. The fabric feels really soft to the touch. I'm so glad I bought this.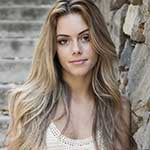 I'm a beach bum so I spend my summers on the beach. I've been trying many towels and blankets but then I finally found Ocean Towel. I have to say I love it. Fabulous design, environmental friendly and my car is sand free since then. Try it and you won't be disappointed.
Sport Collection
Describe your products, collection etc...
Most common questions we get
Here are the answers ...
What is a sand free beach towel?
A sand-free or sandless beach towel is a specially designed towel with innovative technology that repels sand, preventing it from sticking to the towel's surface. This feature allows beachgoers to easily shake off sand particles, keeping the towel clean and comfortable for use. The sandless towel provides a cleaner and more comfortable beach experience compared to traditional towels.
What is the best sand free beach towel?
The best sand-free beach towel is one that has a high-quality sand-repelling material, ensuring minimal sand adherence. These towels are designed to repel sand effectively, providing a hassle-free beach experience. Look for towels with advanced sand-free technology, quick-drying features, and a soft, comfortable texture for an optimal beach experience.
Do sand free beach towels work?
Yes, sand-free beach towels do work. These towels are engineered with innovative materials and weaves that discourage sand from sticking to their surface. While they are not completely immune to sand, they significantly reduce sand cling, making them ideal for a more enjoyable beach outing.
What makes a beach towel sand free?
A beach towel becomes sand-free due to its specialized construction and materials. High-quality sand-free beach towels are typically made with tightly woven fabrics that prevent sand from seeping through. Additionally, the towels' texture and finish discourage sand from adhering to the surface, making them easier to shake off.
Are sand free towels worth it?
Sand-free towels can be worth it for many beachgoers and travelers who want to minimize the hassle of dealing with sand sticking to their towels. These towels are designed with special materials and weaves that allow sand to easily slide off the surface, making them ideal for a more enjoyable beach experience. While they may be slightly more expensive than regular towels, the convenience and comfort they provide can make them a valuable investment, especially for those who frequent sandy locations. Ultimately, it depends on your preferences and how often you find yourself at the beach or other sandy environments.
Welcome to Ocean Towel, your ultimate destination for beach essentials that redefine comfort and style. Explore our wide range of sand-free beach towels & ponchos perfect for your coastal getaways. Our towels offer exceptional comfort, versatility, and a touch of luxury, ensuring that your beach days are nothing short of extraordinary. With a commitment to quality, sustainability, and innovation, we bring you beach products that reflect the spirit of adventure and relaxation. Dive into our collections and make every beach experience a memorable one. Join us in embracing the beauty of the ocean, one towel at a time.